Save time in managing your group
Centralize the attendance scores of members
1 - Add the event in the app
2 - Each member receives an email notification inviting them to indicate their presence
3 - You have a clear vision of the planned headcount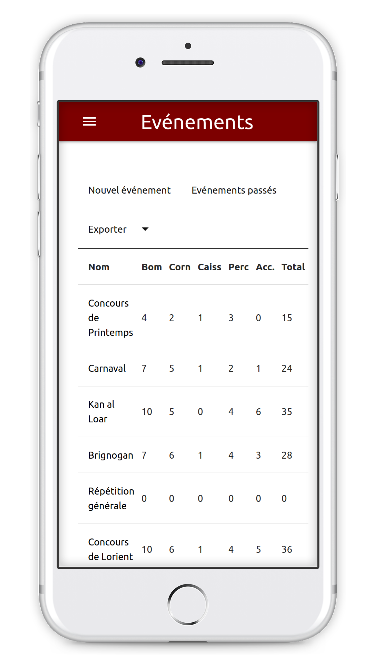 Empower each member
Each member tells directly on the website whether or not he will be attending an event, saving you the need to contact each one individually.
The persons in chage of sections can directly manage their sections members events checkings
Members have access to other members' contact details, and can organize without having to ask you every time.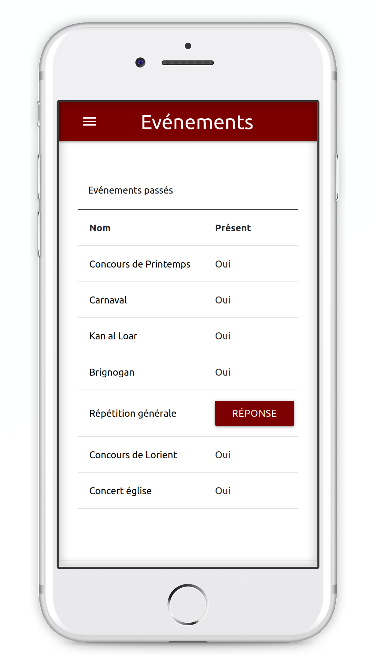 Ease your communication to members
Easily select the whole group or a section members, and send them an email in two clicks.
You also have quick access to all phone numbers without having to search your phone book or directory.
Likewise, remind easily members who have not yet answered that you are waiting for them.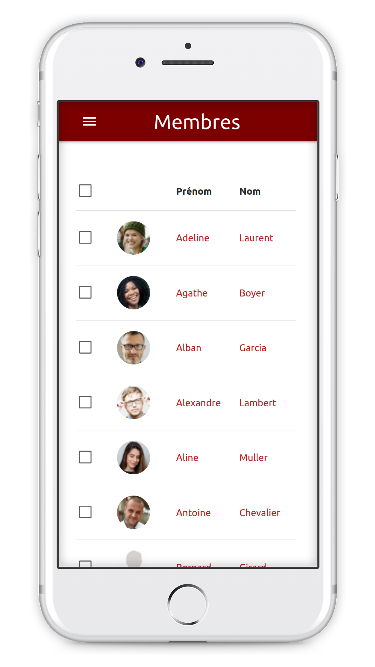 Get notified of changes
You are informed of changes in members checkings you may have already validated, so that you don't miss potential issue with attendance.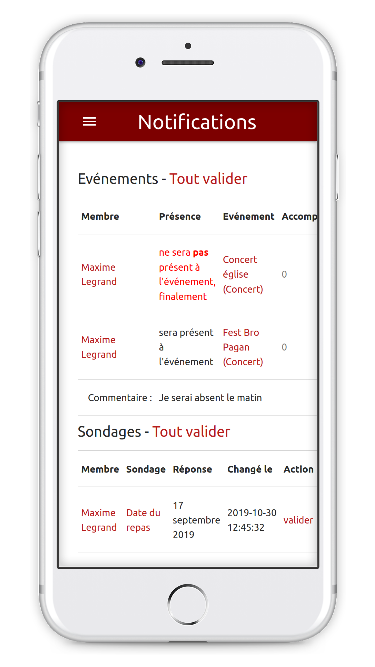 Share documents with the whole group
Upload documents so that all members have access to them.
No more issues with full email inboxes, members will always be able to access your files.
Label documents into categories in order to filter them if needed.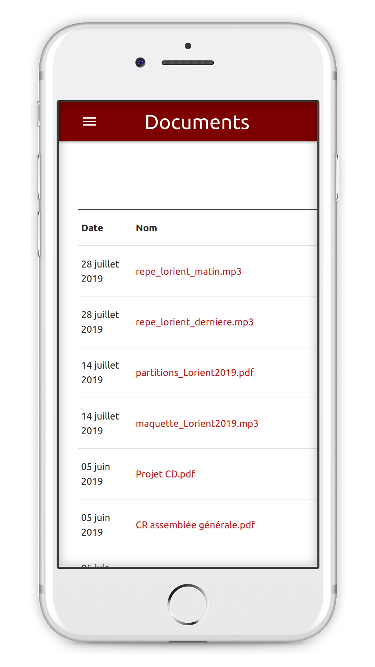 ---
doneMembers Attendance to Concerts, Rehearsals, etc.
doneReminders (subscription, etc.)
doneMembers Directory
doneDocuments Sharing
---
And more...
Personalization: Group Manager is adapting to your specific needs: you set your group sections and events types: concerts, rehearsals, but also the association meals, etc.


Instant setup: You don't need to install anything. Group Manager is always available from a phone or a computer connected to the web.


Inbox driven: You are notified by email of your group activity (members registration, event attendance, resources add, etc.).


Secure Space: Your data are regularly backed up, and are not accessible by the other groups.


What about "disconnected" members? You can manage on your own members without an Internet access, by creating them an account directly.